VOLUNTEERING OPPORTUNITIES
---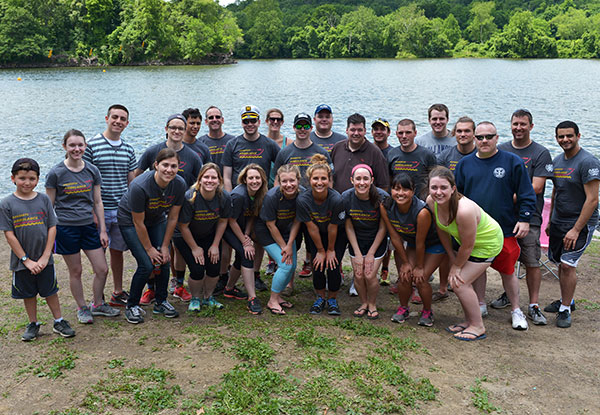 Narberth Ambulance responds to over 11,000 emergency calls annually in the two townships & three boroughs it serves, making it one of the busiest squads in Montgomery and Delaware Counties.
Narberth Ambulance comprises over sixty members who volunteer their time and services to provide 9-1-1 emergency care to Lower Merion, Narberth, Haverford, Conshohocken, and West Conshohocken. Of those members,6 are paramedics, and the remainder are E.M.T.'s or in the process of training to become certified by the state of PA. We have active members who have been volunteering their services for over twenty-five consecutive years! Our volunteer members represent many walks of life when they are not donating their time. We have physicians, attorneys, police officers, teachers, college/high school students, mechanics and plumbers, to name just a few. All volunteers maintain their level of certification by completing extensive continuing education and volunteering a minimum number of hours each month. VMSC always welcomes new applicants for volunteer membership. To apply, one must be at least sixteen years of age, willing to attend EMT school, or already be certified as an EMT or paramedic and have a minimum of 24 hours each month to commit. Any questions about applying for membership may be directed by email here.
TOP 10 REASONS TO VOLUNTEER
---
Building relationships with other volunteers
Community support and involvement
Excitement
Free life insurance benefits
Free training

Meet people of all ages, from all walks of life
Opportunities to attend state & national EMS conferences
Scholarship and reimbursement programs
State of the art facility
The challenge to better yourself
GET STARTED NOW
Fill out the form below to submit your Volunteer Application to Narberth Ambulance.