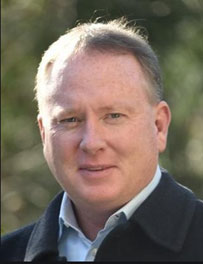 ROBERT ARCHIBALD
---
Robert Archibald is the Founder and CEO of Aliro. Aliro is an intuitive SaaS platform built around the power of referrals. It makes the referral process easy, provides incentives to all involved and respects the value of everyone's personal and professional networks. "Arch" has been a key motivator for our Narberth Ambulance administration team during the pandemic. His commitment to our staff and leadership and the overall success in a very challenging time has been nothing but clutch!
JERRY L. JOHNSON
---
Jerry L. Johnson is president and CEO of Axum Advisors, LLC, a business advisory/consulting firm for start-ups, middle market businesses, professional service firms, and government agencies. Over the past 45 years, he has held senior management positions in several industry sectors including 20 years in telecommunications and 25 years in venture capital and finance. Deeply committed to serving many communities, Mr. Johnson has chaired several large nonprofits and currently serves on Boards of several private and public companies. "Mr. J" has been our Main Line Bike Race Chairperson for the last several years helping it grow into a premier US cycling calendar event, a community success story, and a key component of the Ambulance fleet replacement program for Narberth Ambulance.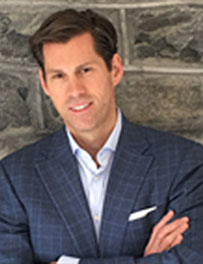 LANCE ROGERS
---
Lance Rogers is the founding partner of Rogers Counsel.
Originally from Miami, Florida, Lance is a graduate of the University of Pennsylvania, B.A., and holds a Master's Degree in Government Administration from the Fels Center of Government at the University of Pennsylvania. Following graduation from Northwestern University School of Law in Chicago, Lance served as a federal law clerk during a two-year clerkship for the Honorable Clarence C. Newcomer in the United States District Court for the Eastern District of Pennsylvania. He was elected to the Lower Merion Township Board of Commissioners and served a four-year term. His practice includes a wide-variety of legal matters including litigation, corporate law and real estate. Lance has represented international celebrities and has been selected to serve as general counsel to a number of local, national and international corporations. Lance brings expertise in Township matters and interactions and helps steward our annual Fund drive requests.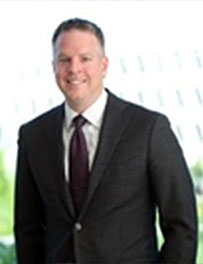 DOMINIC FOLINO
---
Dominic Folino is the President of Spectrum Strategies. His focus is on government affairs, business development, strategic planning, blockchain education, and solutions for various companies and organizations. Formerly, Dominic was the Vice President of External Affairs at FS Investments. He helped manage the firm's political, lobbying, charitable, and community initiatives, including FS's political action committee and its charitable affiliate, The FS Foundation.
Before joining FS Investments, Dominic served as our Executive Director and understands the priorities and challenges we face from the inside. This inside knowledge allows a shorthand with contracts, relationships, and our overall goal of community support and the challenges of delivering high-quality medical care to the region. He began his career in politics working for various campaigns in Philadelphia and the surrounding area. He also served as Chief of staff to a member of the Pennsylvania House of Representatives. In this capacity, he managed the daily operations of the office.
Service to the community has always been important to Dominic. He helped start the FS Foundation and currently is a board member of the Police Athletic League. Dominic is a graduate of La Salle University and is currently pursuing an MBA at Villanova University.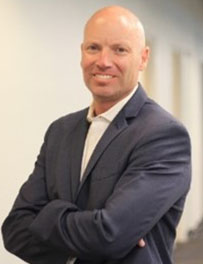 KEN KEARNS
---
Ken Kearns is a principal of Cadence Real Estate Advisors, a regional commercial real estate advisory company based in Wayne, PA. Prior to founding Cadence, Ken oversaw the commercial transactions team Vice President of The Buccini/Pollin Group, one of the largest private commercial developers in the Mid-Atlantic Region. Ken started his career as a project manager for global management consulting firm PriceWaterhouseCoopers (PwC), where he was instrumental in development of The Zone, PwC's innovative Global Management Consulting Solution Center and Project Fast-Start Center in Philadelphia and New York.
Ken is extremely active in the local original music scene as a producer, promoter and performer. Ken is the owner of 118 North, a live music venue and restaurant in Wayne, PA. Ken is the co-founder of The Music is Love Foundation, a charitable organization that supports children's medical causes through music-related events. Ken is the director of the annual Wayne Music Festival and is a member of the Chairman's Council of the Board of Directors for the Mann Center for the Performing Arts in Philadelphia, and on the Advisory Board of Narberth Ambulance.
Ken received his Bachelor of Science degree in Business Administration from Villanova University, majoring in Marketing and lives with his wife and four children in Wayne, PA.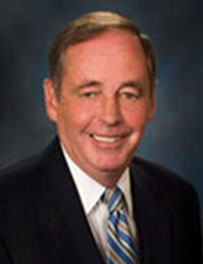 JOHN DUFFY
---
Born, raised, and currently residing in and working on the Main Line. John Duffy has been married to Lynn for 45 years, who was also born and raised in the area. His 3 children are all involved in Duffy Real Estate, which I founded in 1978 and have remained independent since its inception. Being the president of an independent company, it gives me the flexibility of giving back to the community in many different ways such as sponsoring community events, youth sports programs and wonderful volunteer organizations such as the Narberth Ambulance. It is extremely important for the residents to understand the value of these volunteer organizations that make our community so special. John provides direction and insight for Narberth Ambulance into our Township relationships and our impact into the surrounding communities.
Ken received his Bachelor of Science degree in Business Administration from Villanova University, majoring in Marketing and lives with his wife and four children in Wayne, PA.