BLEEDING CONTROL PRODUCTS
---
Our Bleeding Control products are designed to be easy to deploy, but that skill requires training. The American College of Surgeons created the "Stop the Bleed" curriculum, and Narberth Ambulance is an accredited bleeding control training center. Several of our Paramedics and EMTs are Stop the Bleed instructors, and we will welcome you to our Ardmore station for training, or we can come to your location for onsite training. You will receive hands-on training with the tourniquets that will give you the confidence and skill set so that you will be prepared in the event one is needed.
Narberth Ambulance's Critical Care Team developed this product in collaboration with both Police and EMS Physicians, and we implement these products with a focus on education and community involvement. This backdrop helps with buy-in from both the deployment management aspect of a sensitive subject and the student interest in this life-saving skill.
Life-threatening bleeding injuries can happen in an instant during an emergency. From falls and unintended accidents to a potential active shooter or bomb situation, seconds can be the difference between life and death for a bleeding victim. That's why Narberth Ambulance tapped its Public Safety and Physician resources to develop and deliver a new kit designed to help control bleeding until trained first respondents arrive on the scene.
The Bleeding Control Kit provides essential equipment that empowers the general public to take action as immediate responders in the event of an emergency. These 3 kits offer all the tools needed to help stop life-threatening bleeding. You will work with our team to select the one right for your needs.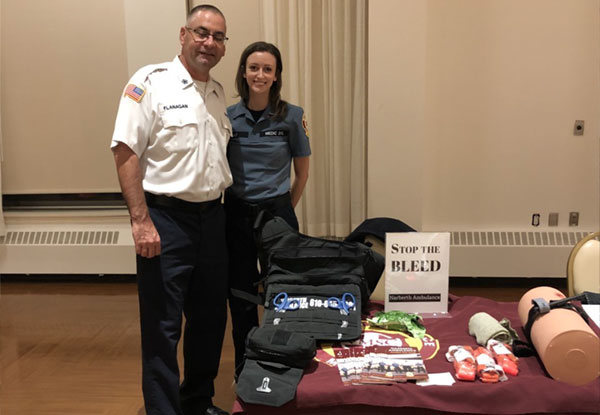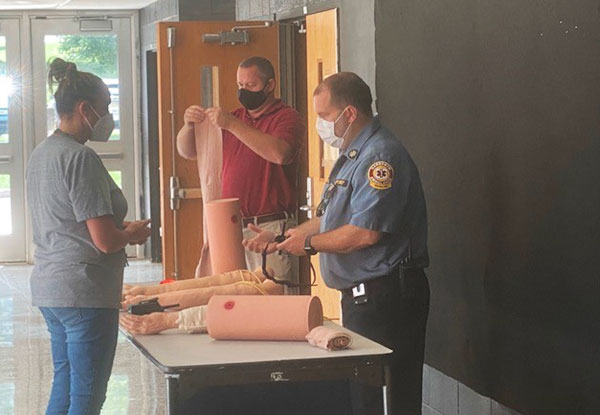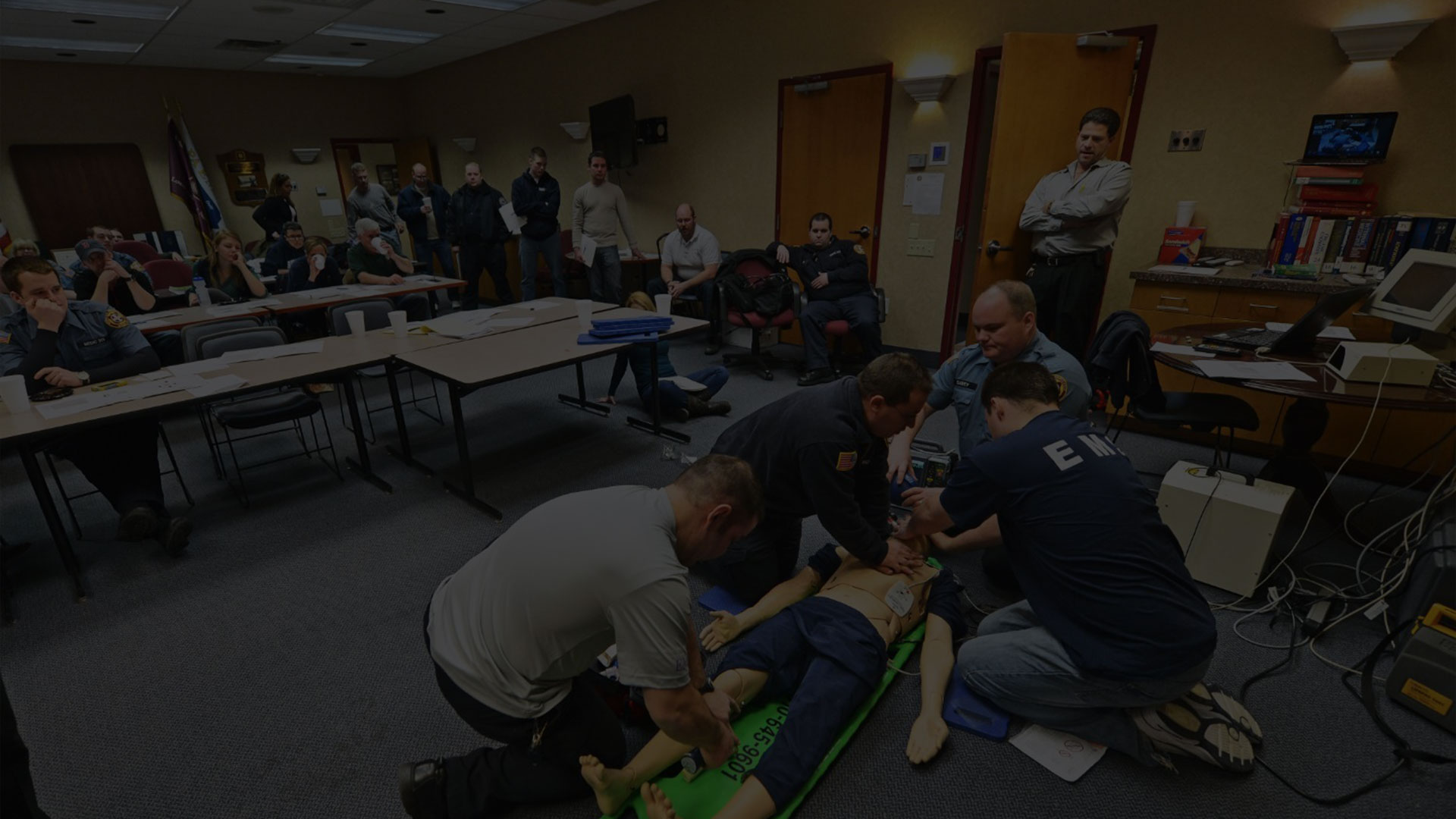 ANY QUESTIONS ABOUT OUR KITS OR TRAINING?
---
Please contact us if you have any questions about our kits or training.