ANNUAL MAINTENANCE PROGRAM
---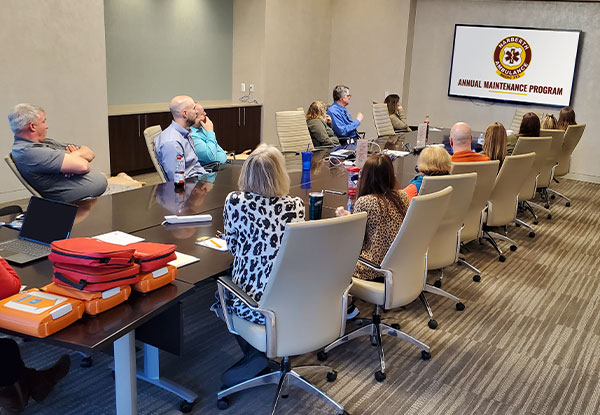 Our Annual Maintenance Program helps ensure that your AED is ready for use, compliant with state and local laws, and in operational readiness for a cardiac event.
If you already have an AED, our Annual Maintenance Program is a way to ensure your device is always ready for the people who use and maintain AEDs daily. To be your first call when you have a question or simply provide peace of mind that the support team of your AED is close by! Our relationship with our vendors helps us find parts and products to extend the life of your existing AED (if possible) we do this with two annual visits to ensure peak operability.
If you do not have an AED and want more information, those same vendor relationships help us with pricing and proper deployment within your office or complex.
Included in our Annual Maintenance Program:
Our medical director provides oversight for your AED Program.
Should an AED fail, we will handle the repair/warranty process (fees apply) and provide a loaner until the repair is completed.
To ensure compliance with the state and country standards, we help register your AED with the local PSAP.
Upon use of your AED, we will collect the event data and it will be reviewed by our Medical Director. Feedback will be provided to the participants of the event.
We monitor the expiration dates of the AED's batteries and electrodes so you don't have to.
We track your AED's serial number and will assist you if it is recalled or requires an upgrade.
When your electrodes expire, we replace them (fees apply).
Pricing is based on purchase and site location
Ensure your device is ready when a heart needs help.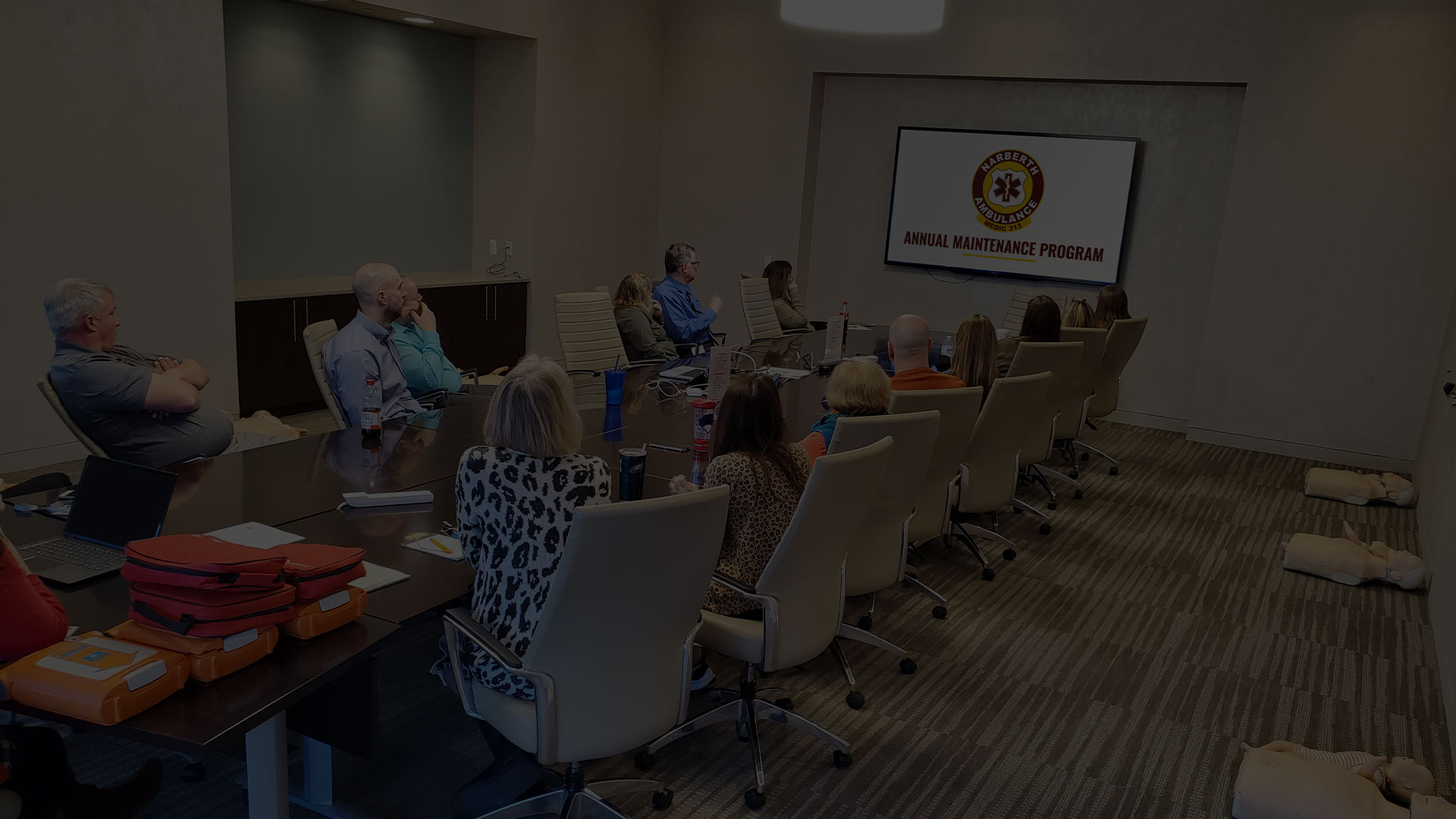 GET STARTED NOW
---
Narberth Ambulance is at the forefront of crafting and expanding pre-hospital protocol-based education. Feel free to give us a call to discuss how we can help you provide training to you or your staff.