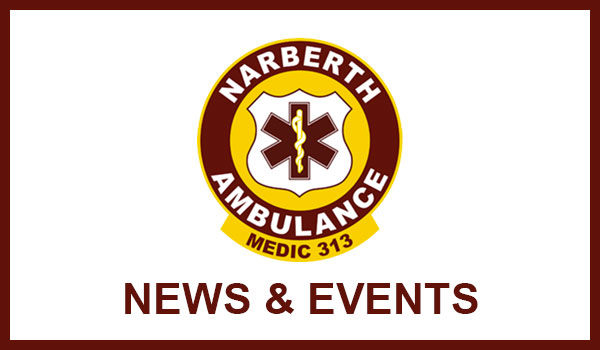 Narberth Ambulance Volunteer Physicians Recognized as "2015 Top Doctors"
June 22, 2016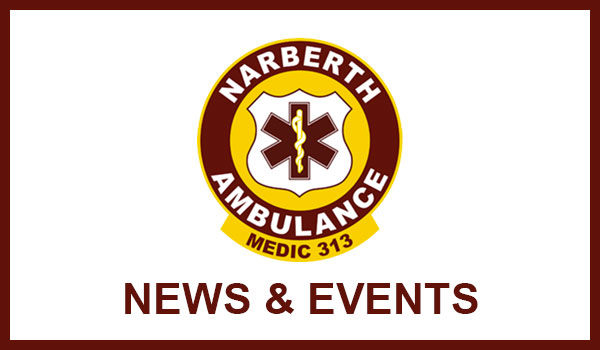 Narberth Ambulance Crew Marks EMS Week in Communities
August 8, 2016
Main Line Health's pre-hospital services department presented a check to Narberth Ambulance for the purchase of upgraded wi-fi modems used in the transmission of 12-lead ekgs from the field.
A number of years ago, MLH had purchased the original modems, but in February, Verizon discontinued 2G service on which these modems operated. MLH became aware that they needed to be upgraded and stepped in to help support this vital need in our shared community.
Photo: (From left) Ian Stoddart, Battalion chief, Narberth Ambulance Corp; Chris Knaff, System Director, Pre-Hospital Services; Patrick A. Doyle Sr, Narberth Ambulance Executive Director; and A J Schifferli, Narberth Ambulance EMT.